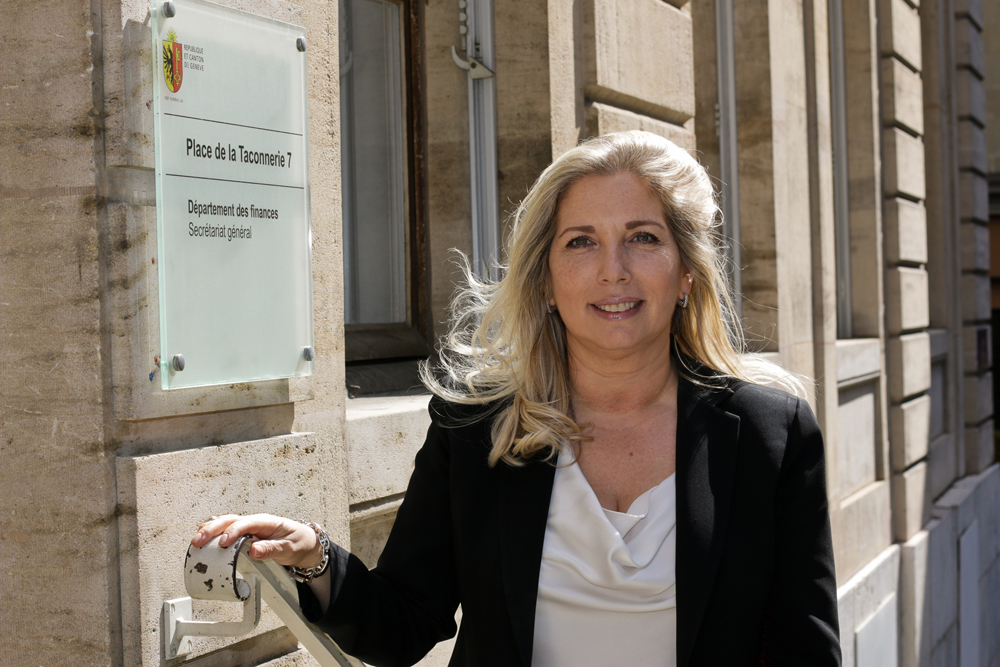 Nathalie Fontanet is a State Councillor in charge of the Finance and Human Resources Department. With more than 15 years of political experience, she was a member of the City Council of Geneva from 2003 to 2009. In 2007, she joined the Grand Council during the course of the legislature and was re-elected in 2009 and 2013.
Nathalie Fontanet is particularly committed to the complementarity of childcare methods (nurseries and day mothers) and to ensuring that the canton applies federal law on the free choice of hospitals. She also fought for the improvement of security in the canton.
After devoting 14 years to the education of her children, Nathalie Fontanet began her legal studies and obtained a lawyer's certificate. She worked as a deputy director in UBS's legal department from 2006 to 2018. She has developed a knowledge of the financial field and a mastery of law.